New Music Weekly - 24/06/13 - best of NMW by @michaelsft (repeat from 25/03/13)
New Music Weekly - 17/06/13

Gun - Chvrches
Bluebell Fields - Money
Steam Train Girl - Teleman
Summertime In My Heart - The Electric Soft Parade
Motto - Sky Larkin
Sun Song - Laura Veirs
Disappear - Whales In Cubicles
Cannonball - The Breeders
Fragment Two - These New Puritans
Julia Survived - DOE


New Music Weekly - 10/06/13

Frakkin' A - The Spills
Shattered Me - Bass Drum Of Death
Passed Caring - Temple Songs
Stay True - Pins
Amends - Braids
What Love? - Jagwar Ma
Humans Be Swayed - Thee Oh Sees
Sit Down, Stand Up - Radiohead
Waterfall - Fresh & Onlys
Birthday - Claw The Thin Ice
Beverly - TV Colours


New Music Weekly - 03/06/13

Backwaters - Drenge
In Your Car - Big Deal
Do It Again - Camera Obscura
Youth - Daughter
Part Of The Echoes - Ambers
Nothing Our Way - Frankie & The Heartstrings
Baby It's Alright - Brown Brogues
I Wanna Dance - Skaters
Summer 720 - Bored Spies
John - Forest


New Music Weekly - 27/05/13

Separations - Diarrhea Planet
Tiger Tank - Speedy Ortiz
Ella - Cayetana
Little House We Built - JP Cooper
Ghost Outfit - Killuhs
Ethics - Dark Dark Horse
Be Glamorous - Charie Boyer and The Voyeurs
Wasting My Young Years - London Grammar
Bye Bye Land - Hooded Fang
Fireproof - The National
Immortals - Marnie Stern
T=0 - Tall Ships


New Music Weekly - 20/05/13

Let Me in - DOE
Buried - Fist City
Better Than Me - Lab Coast
Step Right Up - Alex Bleeker & The Freaks
Simon Says Dance - Nancy Elizabeth
We Will Become Silhouettes - The Postal Service
Everest - Public Service Broadcasting
Dog That Bit You - The Baptist Generals
Oceans With No End - Cold Cave
Set Me Back - Weed
LuvU4Lyf - Pins
True Ecology - Snapped Ankles


New Music Weekly - 13/05/13 - The best of NMW as chosen by @neilsft

Fester - Dutch Uncles
Signal 30 - Public Service Broadcasting
Bloodsports - Drenge
Human - Daughter
Blood and Peanut Butter - B.C. Camplight
The Hollow - Tokolosh
Took My Soul - The Travelling Band
Museum - Fiction
2020 - Suuns
Default - Atoms For Peace
May I Walk With You - Brown Brogues
Knife In The Water - Metz
67 Blackout - Fionn Regan
Entertainment - Phoenix
Sleigh Ride - Fuzz
Big Black Delta - Side Of The Road
Demon Dance - Surfer Blood


New Music Weekly - 06/05/13

Minor B - The Men
Graves - Hooded Fang
Machines - His Clancyness
Diamond - Lightning Dust
Love Triangles, Hate Squares - The Computers
Check Your Heart - The Pastels
Country Queen - Night Moves
Twin Size Matters - The Front Bottoms
Something Good - Alt-J
Mid Century Modern Nightmare - Neon Neon
The Blue Between - Gary McClure


New Music Weekly - 29/04/13 - Featuring special guest Andy from Dutch Uncles

Back To Hackney - Great Cynics
Emperors Ride - To The Bones
Shut Up - Savages
Side Of The Road - Big Black Delta
Alien Days - MGMT
Cayucas - Cayucas
Until The Morning - Akron/Family
In Nightmare Room - Merchandise
Summer Summer - LVLS
Bellio - Dutch Uncles
Human - Daughter
Savage Dancer - Black Moth


New Music Weekly - 22/04/13

Blame - The Hussy
We Are Fine - Sharon Van Etten
Signal 30 - Public Service Broadcasting
Rage - Denis Jones
Heaven - The Walkmen
All Returns - Wolf People
Shelter Song - Temples
Bloodsports - Drenge
Wandering Eyes - The Growlers
May I Walk With You - Brown Brogues
Get Lucky - Daft Punk feat. Pharrell Williams
Entertainment - Phoenix
Monomania - Deerhunter


New Music Weekly - 15/04/13

How Presidential Of You - Cyril Snear
Slave to the Atypical Rhythm - Dutch Uncles
Put a Light On - Generationals
Sleigh Ride - Fuzz
Ka-Prow! - Speedy Ortiz
A Tout A L'Heure - Bibio
Off and On - Findlay
Sunburn - Tera Melos
Under The Earth - Yeah Yeah Yeahs
My God Is The Sun - Queens Of The Stone Age
You'll Never Know - Child
Another Morning Stoner - …And You Will Know Us By The Trail Of Dead
Demons - The National


New Music Weekly - 08/04/13

Bloodbuzz Ohio - The National
Popcorn - Bored Nothing
Steady Hands - Knesset
I Like Fucking - Bikini Kill
Take The Mirror - White Lung
2013 - Primal Scream
We Will Become Silhouettes - The Postal Service
Inner City Blues - Rodriguez
The Load - Barbarossa
Antibodies - Sky Larkin
Human - Daughter
Cold Skin - To Kill A King
Signal 30 - Public Service Broadcasting
Maze Fancier - Thee Oh Sees


New Music Weekly - 01/04/13

Kids - Airship
Don't Play With Guns - The Black Angels
Next Stop - Bleached
Falling - Haim
Opossum - Wardell
People Of The Sticks - The Besnard Lakes
Come To Know - Hands
They Say - Literature Thieves
Waiting On The Doorstop - Filthy Boy
Brennisteinn - Sigur Ros
Blood and Peanut Butter - B.C. Camplight
Sun Blows Up Today - The Flaming Lips


New Music Weekly - 25/03/13 - The best of NMW as chosen by @michaelsft

Birthday - Claw The Thin Ice
Weird Shapes - Surfer Blood
White on White - Fidlar
Fester - Dutch Uncles
Museum - Fiction
The Hollow - Tokolosh
Took My Soul - The Travelling Band
Civillian - Wye Oak
Serpents - Sharon Van Etten
Breakers - Local Natives
Baiya - Delphic
Seventeen - Night Engine
Harper Lee - Little Green Cars
The Base - Paul Banks
Inhaler - Foals
Bloodsports - Drenge


New Music Weekly - 18/03/13

Demon Dance - Surfer Blood
Young Girl - First Love, Last Rites
Gold Ring - The Lucky Strikes
Butter Soul - Lillian Todd Jones
Listen To Keep - Roddy Woomble
One Million Lovers - The Growlers
It's Too Late - Wild Belle
Beta Love - Ra Ra Riot
1000 Leather Tassels - The Blank Tapes
Cycles - Alarm Bells
Big Things - Fiction
A Long Way To Fall - Ulrich Schnauss


New Music Weekly - 11/03/13

Change - Zen Mantra
Follow Baby - Peace
Machineries Of Joy - British Sea Power
The Bait - Electric Guest
Things In My Head - Pure X
Miracle - Hurts
Pale Green Ghosts - John Grant
Sufferin' Suckatash - Woodpigeon
Falling - Seasfire
Sweater Weather - The Neighbourhood
Took My Soul - The Travelling Band
A Tattered Line Of String - The Postal Service


New Music Weekly - 04/03/13

Tangled Hair - Wild Smiles
Sacrilege - Yeah Yeah Yeahs
Here Comes Your Light - Coves
The Stranger - Lord Huron
Into The Night - Blaenavon
Heaven, How Long - East India Youth
Seventeen - Night Engine
Heart Rested With You - Kill It Kid
Bloodsports - Drenge
2020 - Suuns
Bloodlines - Tokolosh
The Stars (Are Out Tonight) - David Bowie


New Music Weekly - 25/02/13

Hiccup - Buke and Gase
Default - Atoms For Peace
Later - Balthazar
Nometo - Dutch Uncles
Upstarts - Johnny Marr
Pale Lines - Douga
Sundial - The Travelling Band
I Wanna Know You're Mine - The Romleys
The Man Who Sold The World - Nirvana
The Bell - Post War Years
So Good At Being In Trouble - Unknown Mortal Orchestra


New Music Weekly - 18/02/13

Youth Wasted - The Bronx
Another Volunteer - Oh Minnows
Closer - Tegan & Sara
Nometo - Dutch Uncles
Luminous Lights - We Are Animals
Daydreaming - Dark Dark Dark
Let's Start Again - The Art Club
Come Save Me - Jagwar Ma
Wishbone - Hey Sholay
Radiant - Everything Everything
I Get A Taste - Loom
All The Time - The Strokes


New Music Weekly - 11/02/13

Inhaler - Foals
Pittura Infamant - Girls Names
Wait Up For You - The Belle Game
Reviver - Callers
Dropla - Youth Lagoon
A.S.A. - Catfish and the Bottlemen
Up Past The Nursery - Suuns
67 Blackout - Fionn Regan
Weird Shapes - Surfer Blood
Free (The Editorial Me) - Darwin Deez
Museum - Fiction


New Music Weekly - 04/02/13

Everything In Front Of You - Young British Artists
Shapeshifter - Tokolosh
One Way Trigger - The Strokes
Heavy Feet - Local Natives
Bloodsports - Drenge
Greyhound Racing - Concrete Knives
New Alphabet - Eels
Ramona - Night Beds
Pink Ruff - Bleeding Rainbow
Beach Of Diamonds - Pure Love
Kelly Watch The Stars - Air


New Music Weekly - 28/01/13

Harper Lee - Little Green Cars
Letter of Intent - Ducktails
Nothing Arrived - Villagers
Teenage - Veronica Falls
Long Hair - The Drowners
A Little Love - The Ambersons
Wait For The Man - Fidlar
Judge, Jury and Executioner - Atoms For Peace
The Man With The Anvil Hat - Matthew Whitaker
Baiya - Delphic
Such Great Heights - The Postal Service


New Music Weekly - 21/01/13 - Featuring special guests, Pete, Duncan and Andy from Dutch Uncles

The Architect - The Alpha Machine
Armourland - Everything Everything
Renouncer - Arbouretum
Where Are We Now? - David Bowie
Reno Rush - Black Manila
May I Walk With You - Brown Brogues
The Base - Paul Banks
I'll Take The Minute Snake - This Town Needs Guns
Starting Block - Stubborn Heart
Maw Maw Song - The Joy Formidable


New Music Weekly - 14/01/13 - Dutch Uncles takeover the show!

Flexxin - Dutch Uncles
Yoro Diallo - Egyptian Hip Hop
Give Us Your Age - Fiction
Run To Your Mama - Goat
From Now On - Kerbivore
Knife In The Water - Metz
Dashing In Passing - Outfit
Fineshrine - Purity Ring
Rearrange - Stealing Sheep
Fester - Dutch Uncles


New Music Weekly - 07/01/13

Don't Save Me - Haim
It's Real - Real Estate
Schemers - Skaters
The Base - Paul Banks
When The Lillies Die - IO Echo
Burning - Hey Sholay
Generator - Gap Dream
Black Chandelier - Biffy Clyro
Too Much - Amateur Best
Wear It Like A Crown - Rebekka Karijord
Reviver - Callers
Sex - The 1975


New Music Weekly - 31/12/12 - Bands to look out for in 2013 Show!

This Ladder Is Ours - The Joy Formidable
The Hollow - Tokolosh
Bad Thing - King Tuff
Take The Mirror - White Lung
U Got The Power - Swiss Lips
Marching On Your Own - The Hidden Revolution
Husbands - Savages
Wandering Star - Polica
Little Talks - Of Monsters And Men
Out Getting Ribs - King Krule
My Number - Foals
Flexxin - Dutch Uncles


New Music Weekly - 24/12/12 - Top 12 of 2012 Show!

The Mekkits - Pompeii/Vesuvius - In A State
Tame Impala - Lonerism - Feels Like We Only Go Backwards
Grizzly Bear - Shields - Yet Again
Hot Chip - In Our Heads - Night and Day
Jack White - Blunderbuss - Sixteen Saltines
Alt-J - An Awesome Wave - Something Good
Ty Segall Band - Slaughterhouse - I Bought My Eyes
Sharon Van Etten - Tramp - Give Out
Field Music - Plumb - (I Keep Thinking About) A New Thing
Future of the Left - The Plot Against Common Sense - Sheena Is A T-Shirt Salesman
Metz - Get Off
Japandroids - Celebration Rock - The House That Heaven Built


New Music Weekly - 17/12/12

The Swan - Cheatahs
Decoder - Kestrels
Sugarplum - Eugene McGuinness
Sins Unknown - Embers
Eleventh Hour - Pins
A Simple Answer - Grizzly Bear
Make It Mine - Toy
Rebellion (Lies) - Arcade Fire
Let The Cold - Bear Driver
Zombie Christmas - Emmy The Great & Tim Wheeler
White on White - Fidlar
Animals - The Answering Machine


New Music Weekly - 10/12/12 - Featuring an interview with Jeremy Pritchard from Everything Everything

Shelter Song - Temples
Everything In Front Of You - Young British Artists
Cats Eyes - Alex Dingley
Seen No Right - Deep Sea Arcade
Matilda - Alt-J
Roland - Interpol
Blank Slate - The National
Kemosabe - Everything Everything
Little Black Submarines - The Black Keys
Falling Slow - The Slow Show
Starting Block - Stubborn Hearts
Useless Noises - The Hidden Revolution


New Music Weekly - 03/12/12

Cough Cough - Everything Everything
Fester - Dutch Uncles
Danz - Swiss Lips
History - The Mekkits!
Breakers - Local Natives
Elephant - Tame Impala
Civillian - Wye Oak
Serpents - Sharon Van Etten
Cholla - The Joy Formidable
Josephine - Original Love
Inhaler - Foals
The Messenger - Johnny Marr


Welcome to the SFT Podcast!
You can listen to the 5 episodes we recorded before moving to Chorlton FM below!
Episode 5
SFT Records and special guests The Hidden Revolution bring you a special edition of the SFT Podcast as we review and discuss the bands new unsigned EP, showing you that there is great unsigned music out there if you know where to look!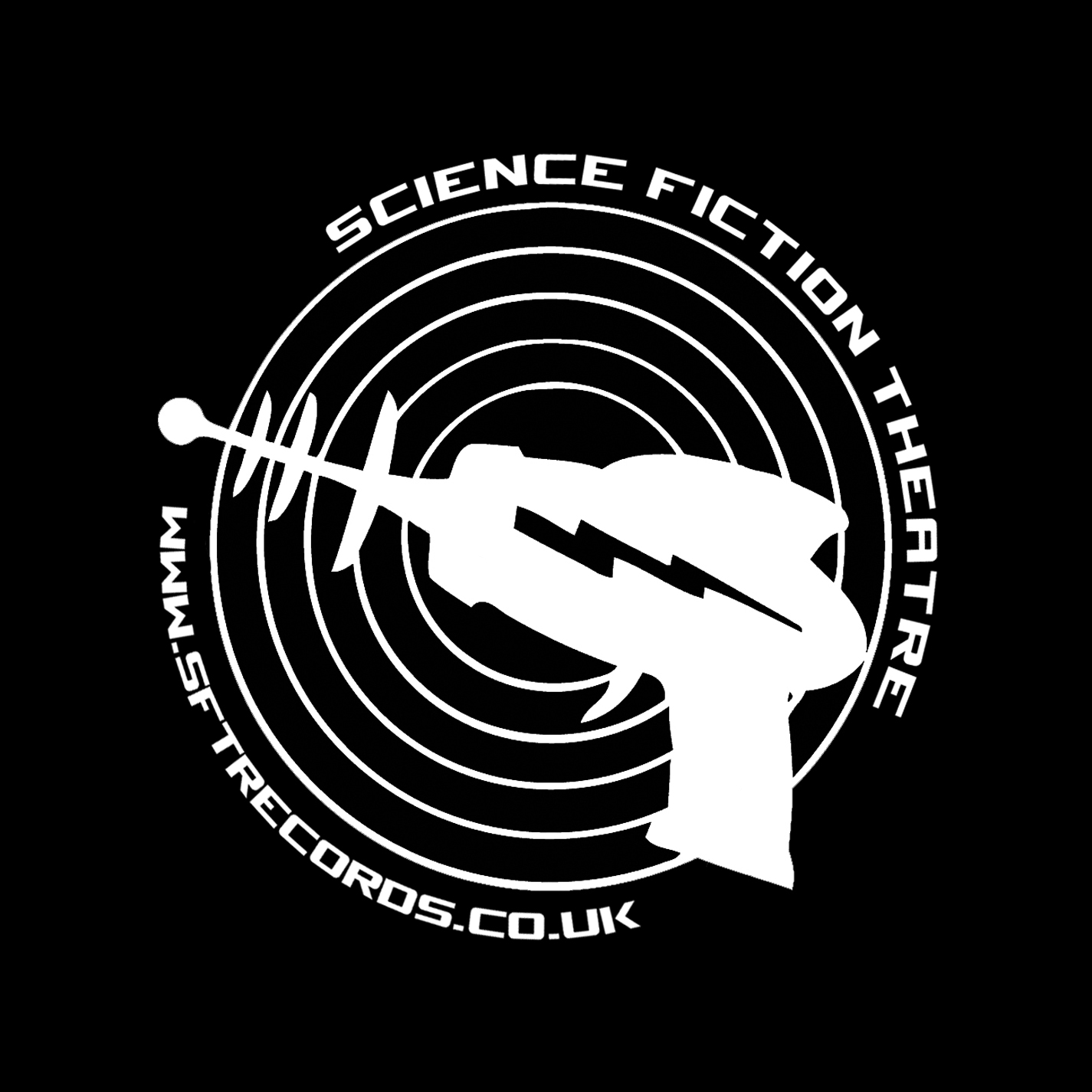 SFT Records 2006-2012


Listen on Spotify!


Cat No: SFT950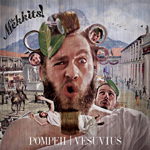 The Mekkits!
Pompeii / Vesuvius


Listen on Spotify!


Cat No: SFT327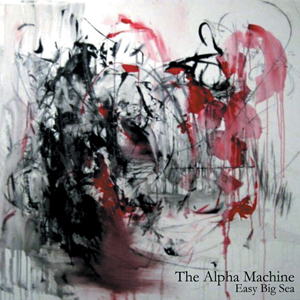 The Alpha Machine
Easy Big Sea


Listen on Spotify!


Cat No: SFT338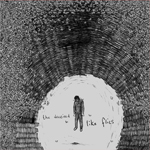 The Deceived
Like Flies


Listen on Spotify!


Cat No: SFT264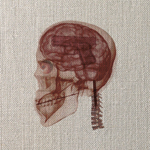 The Deceived
Monuments


Listen on Spotify!


Cat No: SFT846